That was the biggest injustice since the 1972 Olympic men's basketball final. They need to lock up these judges and throw away the key for such gross incompetence. How that fucking dweeb was able to defeat this dancing machine is totally inexplicable. I don't think I've ever seen such tremendous dance moves combined with a laser-focused intensity. Just look at this broad.
That's some next level mean mugging. And she single-handedly made the cabbage patch popular again during her Round 2 dancing clinic.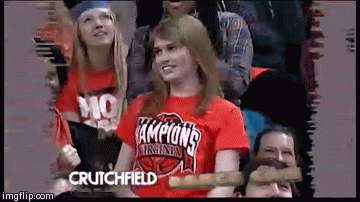 It was an all-around flawless performance by this young lady. You may have came in second in this so-called "Dance-Off Of The Century," but you're number one in our hearts. Stay fierce, stay limber, stay funky.
via Deadspin