How many goddamn Transformer movies are they gonna make!?  Resident Evil 6 is coming out next year!? For fuck sake, Hollywood, get on the ball and stop doing the same shit over and over again simply because it turns a profit.  Transformers 15 will be the exact same movie as Transformers 6.  Meanwhile, there are plenty of other movies out there that have left us all yearning for more.  Movies that tugged at the heart and soul but left us hanging and needing a sequel.
These ten movies were unjustly overlooked when it came to sequel time and I have no idea why?
10.  Titanic– I just simply have to know what happens next.
9.  The Notebook– Please, please, please, Mr. Sparks…take us to the next day and let us know what transpires.
8. From Justin To Kelly– I think it should be mandatory for the American Idol winner and runner up to make a musical/romantic comedy masterpiece like this one every season.
7.  I Now Pronounce You Chuck And Larry– I don't know about you, but I'm yearning for more Sandler/James gay jokes.
6.  Seeking A Friend For The End Of The World- So do you think they stay together the next day?  I need to know.
5.  The Grey–  Here's my pitch, Neeson comes back to society wearing the wolves' heads on a necklace while drinking out of the minis he used to slay them.
4.  Pearl Harbor– I need more Michael Bay and his historical accuracy.
3.  Howard The Duck– The movie poster will read: Howard The Duck 2: Back In Quack.
2.  Waterworld– Waterworld 2: Evaporation…enough said.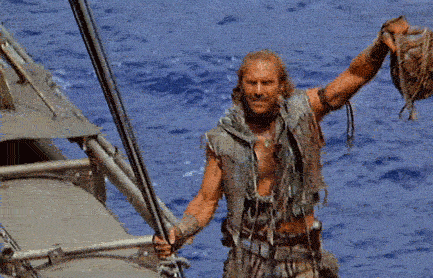 1.  The Blind Side– The story continues as Michael Oher leads his team to the most false start and holding penalties in league history.  A romance emerges as Sandra Bullock, who reprises her Oscar winning role as Leigh Ann Tuohy, starts having a torrid affair with offensive coordinator Cam Cameron.
Until these ten sequels are made, I've lost all faith in Hollywood.