Remember when Pharrell Williams was making hardcore beats and writing good rap instead of wearing Canadian Mountie Hats and skipping around all Happy and shit?  Maybe you do or maybe you don't, but when he and the Neptunes produced and helped write a song called Grindin' back in 2002, they summed up NFL gambling perfectly.  (I know that's not what the song is really about, thanks.) This shit is a grind, and by Week Six any handicapper is full on in it.  Let's celebrate our gambling predicament with that very song by the Clipse.  You're welcome.
Our twenties are spinnin' like windmills.  Let's go.  We start with the Babes.
Babes (Season: 5-6)
Got on track last week with a 2-0.  Let's keep this gravy train rolling Babes!  I've got three winners this week that will ruin your bookie's weekend.
I'm all over Buffalo this week at home against the Bengals.  This is more a fade of Cincy then a vote of confidence for the Bills.  Teams who are favorites the week after playing Seattle are 8-25 ATS.  Makes sense to me as the Hawks are a very physical team.  I'm taking the points with the Bills at home.
Staying in the AFC east, I'll fade the Jets this week as well laying six against the Skins.  The Skins travel for the second straight week coming off a loss.  Teams in this scenario who are getting points cover at a 62% rate so I'll take those points.
Finally, and also in the AFC east, I'm taking Miami getting 2.5 points in Tennessee.  Miami in their last 22 road games as dogs of five points or less are 18-4 ATS.  Fins cover this week behind interim coach Dan Campbell.
Zach (Season: 8-7)
Losing week last week at 1-2, but I'm still floating right over the .500 mark. Time to get back on track with a couple of games I've never felt more confident about.
Lock of the century right here:
Cardinals -3 over Steelers- This one is going to be an absolute blowout, even though it's in Pittsburgh. The Cardinals have won big on the road already this year, and I'm predicting the same here. The Cardinals are an elite team and they'll prove it again on Sunday.
Second lock of the century here:
Patriots -10 over Colts- This one opened at 7 and is now at 10, but I'd take this even if it was at 20. The Patriots are out for blood of the Colts after Deflategate, and it'll be a long day for Indy.
Carolina +7 over Seattle- We'll see how good the Panthers are this week with their first tough game of the season, but coming off their bye I think Cam and the Panthers can keep this one close.
Toby (Season: 7-8)
Death, taxes, and my picks going 2-1. It's happened three straight weeks, and there are absolutely no signs of this hot streak slowing down. BOOM SHAKALAKA!!!
The Game: Kansas City Chiefs at Minnesota Vikings (-4)
The Pick: Vikings
The Chiefs are 1-4, they just choked away an 11-point lead late in the 4th quarter at home against the Bears, and Jamaal Charles has a torn ACL. This spread could be pushing double digits and I'd still love the Vikings in this spot. The Vikings are coming off a bye, and they've won their last five home games by an average of 11 points. Kansas City's defense has given up a sieve-like 28.6 points per game, while Minnesota has held opponents to a very respectable 18.3 average. The dome will be rocking, Adrian Peterson and Teddy Bridgewater will be lighting up the scoreboard, and all the check downs in the world won't be enough to save Alex Smith. Poor Ragnar is going to miss a good one.
The Game: Miami Dolphins at Tennessee Titans (-1.5)
The Pick: Dolphins
Tennessee has lost three straight since they blew out Tampa Bay in Week 1. With each passing week, it looks more and more like that win was indicative of just how shitty the Bucs are, instead of the Titans actually being a good football team. The Dolphins have been horrible this season too, but they're coming off a bye, and they have without question the more talented squad in this matchup. I also think they're going to be fired up for interim head coach Dan Campbell's first game. I mean, just look at this fuckin' guy. If the Dolphins aren't ready to run through a brick wall for Campbell, I'll gladly eat my favorite coonskin cap.
The Game: Carolina Panthers at Seattle Seahwaks (-7)
The Pick: Panthers
That's right, all three of my locks are teams coming off bye weeks. Gimme that extra week of rest and preparation every time, babes. I know it's usually asinine to bet against the Seahawks at home, but they look nothing like those dominant teams of recent history. Marshawn Lynch is banged up, Russell Wilson has already been sacked 22 times (tied for 1st in the NFL), and their defense isn't nearly as terrifying. They also might have to put their new "gamebreaker" Jimmy Graham on a goddamn milk carton. The Panthers may not leave Seattle with an outright victory, but I love their chances to cover. Seven points is a ton to lay in a game that figures to be a low-scoring slugfest. I will no longer live in fear of those 12th man pussies.
Seabass (Season: 8-6-1)
Even Steven last week at 1-1-1.  In the immortal words of a 60ish-year-old Korean lady named Midge, "Push-Push better than Take-Take!!!" In case you were wondering, Midge worked at the Mirage, and she had the un-enviable task of dealing blackjack to a shit-faced me at 4:00 AM during my first-ever trip to Sin City. I'll never forget those words- "Push-push better than take-take!"  She also said, "Stop sleeping on blackjack table, you look like you throw-up soon," right before security encouraged me to retire to my suite.
That old card-slinging vixen was quite wise, and she was 100% right, push-push is better than take-take.  But I prefer winning over either, so let's get back to the plus side this week.  I love these games, so buckle the fuck up and throw down the bread, babes.   No Even Steven here, Jerry Seinfeld…
Game: Patriots (-10) @ Colts       Pick: Patriots
One of the old school cardinal rules of NFL betting is never lay double-digit points.  If the number is 10 or more, the rule says, it should be an automatic play for the underdog; especially if that dog is at home, barking loud in his own backyard. But I don't care about that rule this week. I don't care that the Colts are at home. I don't care if Andrew Luck plays or not.  I don't care if I hate the Patriots. I don't care that Nate Solder is out. None of that crap matters, babes.  The Pats are playing out of their minds.  They are playing robot football and Tom Brady is the lead machine.  Make no mistake, this team is on a mission.  They may not hold up in the playoffs, but right now, nobody is better, and I'll bet 'em til until someone proves me wrong.  Hammer Time on double digits.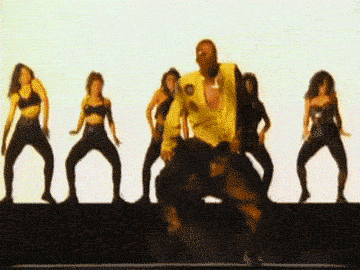 Game: Panthers @ Seahawks (-7)          Pick: Panthers
Seven points seems like a lot to give to a team that plays defense as well as the Panthers do.  Plus, Riverboat Ron and Cam Newton & Company are coming off the bye week and have had time to prepare for this road trip.  The Seahawks offense isn't going to blow anybody out, much less this tough Panther D. This game has slobber-knocker written all over it and slobber-knockers are rarely decided by more than seven points.  Take and you will make.
Game: Chiefs @ Vikings (-4)              Pick: Vikings 
My lands, I feel horrible for Jamaal Charles. Tearing an ACL  is awful, tearing your other ACL four years later is fucking horrific.  He's such a good player and with him the Chiefs are fun to watch and an interesting club, even with their shitty record.  But now, with Charles hurt, not so much.  The Chiefs are one of the biggest disappointments of this NFL season, and the Charles ACL is just the poop cherry on top of this diarrhea sundae that is 2015.  With the Vikings coming off a bye week and playing at home, things may get even worse for K.C.  Teddy Bridgewater has played well in his house and his receiving corps may be finally shaping up with Mike Wallace finally breaking out two weeks ago and former Terp, Stephon Diggs taking advantage of more playing time.  Adrian Beat-ur-son is always tough, of course, and that Minny D is playing well.  Look for a grinding cover as the Vikings pull away late.
Good luck to all.