Anquan Boldin's jersey number has always been 81, but I'll always remember him for these numbers: 22-380-4.  Those were the digits that Boldin posted in the 2012-13 playoffs. 22 catches. 380 yards.  4 touchdowns.  Monster numbers, for sure, and Boldin played a critical role in helping the Purple and Black win their second Super Bowl. In fact, Boldin was a key player during his entire tenure here in Baltimore and he was obviously missed last season. Of all the moves that Ozzie Newsome has made, his biggest mistake was trading Boldin to San Francisco for a measly sixth round pick.   Big salary or not, Boldin was worth every dime and it seemed he was traded away just when he and quarterback Joe Flacco had really clicked as a QB/WR duo.
With his style of play, Boldin embodied what this city loves about its football team.  Toughness, determination, and an obvious love and respect for the game.  I don't know of one Raven fan who doesn't miss Boldin, or who didn't love what he brought to the football field every Sunday.  As fans, we spend big bucks supporting this team.  Anquan Boldin gave us our money's worth every time he stepped on the field.  That, my friends, is what being a pro athlete is all about.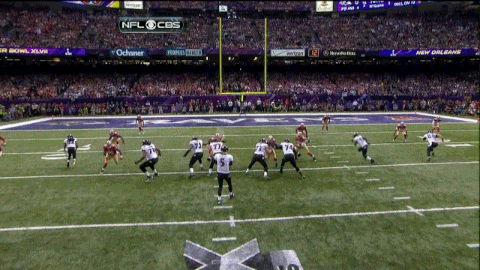 Here's Boldin's (5-145-1TD) touchdown versus the Colts in the first playoff game of 2012…..
Here is a picture of Boldin (6-71-0TDs) getting tough yards versus the Broncos in the Ravens' 38-35, 2OT, win and instant playoff classic.
Here is Boldin scoring his first of two touchdowns versus the Patriots in the AFC Championship. (5-60-2TDs.)  This is one of the greatest touchdown catches in Ravens history.  Boldin completely bitch-slaps the coverage by pointing down at their fallen carcasses.  Can't cover me, son….
And then here are several Super Bowl Plays made by Boldin (6-104-1TD)…..
Beast.  Don't think he still has Baltimore on his mind?  When answering questions the other day from the media, Boldin said this, ""Me and Joe are communicating a lot better … 'Flac' (and I are) communicating a lot of better… I mean, my bad, me and Colin are communicating a lot better."  We miss you too, babes.
Q deserves a standing O when he returns Thursday night, let's make sure he gets one.  And if you're watching from a bar, or at home….stand up and clap for Q, too, babes.
gifs and pics via: buzzfeed, kissingsuzykolber, the score, rantsports, latimes