NFL free agency is just a week away, and we've already gone over quite a bit in terms of players who have value and players who we feel will be overpaid.  But we've neglected the offensive side of the ball in terms of value, until now.  Now it's time to define who will offer the best value on the offensive side of the football.  Value and over paying.  The elite teams are able to discern between the two. For every great investment like Drew Brees for the Saints, there are ten disasters, like the 2013 Miami Dolphins, who spent over 120 million dollars on Dannell Ellerbe, Phillip Wheeler, and Mike Wallace, only to again miss the playoffs.
Here is a look at some potential great buys on the offensive side of the ball.
Quarterbacks
I couldn't find a single quarterback that I would consider a great buy in free agency.
Running Backs
Joique Bell-   The extremely versatile Bell is an exceptional receiver out if the backfield, but he is also very underrated running between the tackles. A team can land themselves a starting running back for second tier running back money, which would , of course, be a great value.

Toby Gerhart-  For the price Gerhart could be obtained for, he could really help a team as a 1B-type of back in a two back platoon. He has a ton of juice left in his legs, as you don't get much work playing behind AP, so any team signing him would land a very fresh, bruising style runner.
Fullback
Greg Jones-   At his age, Jones will be glad just to make a roster, so the vet minimum would probably do the trick.  Unlike most positions, fullbacks can be effective into their mid-thirties, and Jones was very effective last year.
Wide Receivers
Julian Edelman-  The gritty wide out made himself some money last year with a breakout 100 plus catch season. Regardless of what he commands, a team will get a great return on their investment barring major injury, as I feel Edelman has developed into a top 12 receiver in the league. Only Randall Cobb is a better slot receiver. Andre Roberts- I wrote in an earlier piece that I thought Roberts would be a good fit here in Baltimore. I feel he had the skill set to really break out given the opportunity, and he'll come at a very reasonable price.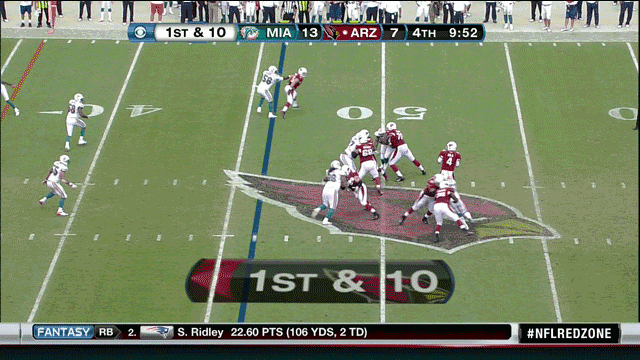 Danario Alexander-  There is an injury issue here, but Alexander has flashed explosive ability in his injury marred career. For the right price, he is worth a look in training camp.
Tight End
Andrew Quarless- I feel like Green Bay has kind of kept Quarless under the radar these last few years.  But he has a ton of upside at a reasonable price.
Tackle
Eugene Monroe.  The best tackle on the market, Monroe may end up being the highest paid free agent of the season, and he is worth what you have to pay him. Hopefully he liked it enough here in Baltimore to want to stay with the Ravens for a little less money.

Anthony Collins-  He versatile enough to play left or right tackle, plus he has the ability to kick inside.  This rare skill set makes Collins an extremely valuable lineman, and he'll get paid like one.
Guard
Geoff Schwartz-  Schwartz is an ascending player at a position that is not lush with talent in this free agent class. He is another player I would be ecstatic to see wearing purple next year.
Rich Ohrnberger-  The career backup proved to be a capable starter when Nick Hardwick went down late last year. At the cost, Rich will be a nice cheap starter for somebody.
Center
Alex Mack-  Mack is a top three player at his position and he's in the prime of his career. Baltimore fans found out last year how important the center position really is.  Cleveland placed the transition tag on Mack, which means they can match any offer he receives and still retain him.  If he doesn't sign a free agent deal, the Browns will also keep him on a one year $10 deal.