Here's the science behind VinePair's map:
While some NFL fans are known to be rowdier than others, no one ever took it upon themselves to quantify the levels of intoxication around the league…until now. We reached out to the folks at BACtrack — who make personal smartphone-linked breathalyzers — to investigate. They crunched the data over the first seven weeks of the 2015 NFL season (Sundays only) and the results are in.
I've never been more disappointed in our fanbase in my entire life. 22nd out of 32!? That's amateur hour. It's clear now that the Ravens have a new number one priority to address this offseason. Forget worrying about the porous secondary or depleted receiving corp, they need to make sure that fans are getting properly lubed up on Sundays. Just look at the good times we're missing out on.
Just got this from a buddy. I can't make this up @BarstoolBigCat #billsmafia pic.twitter.com/J4LmusSnDS

— Zag J (@J_Z4g) September 20, 2015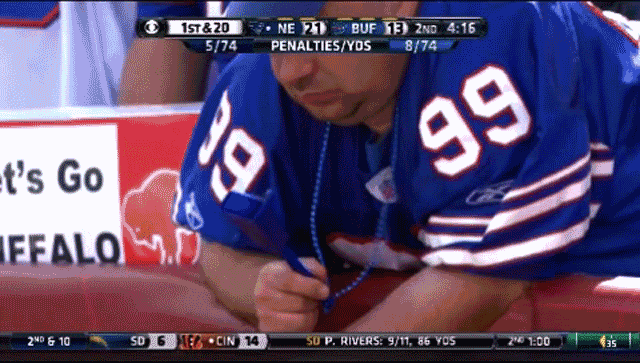 Can't beat bills fans. Unreal. pic.twitter.com/8KaxcYSnGo — Jimbo (@RowleyJimmy) September 20, 2015
Never change, Buffalo, never change.
via FTW
cover pic: New Times Broward-Palm Beach