All good things must come to an end, and for FX's phenomenal Motorcycle club show, "Sons of Anarchy",  that time begins Tuesday, September 9th at 10 PM. For those of you who have seen the first six seasons, I don't need to tell you how wild this final season is going to be. For those of you that don't know what I'm talking about, shame on you. Get your ass some Netflix and get caught up before Tuesday. because this final ride is going to be nothing short of epic.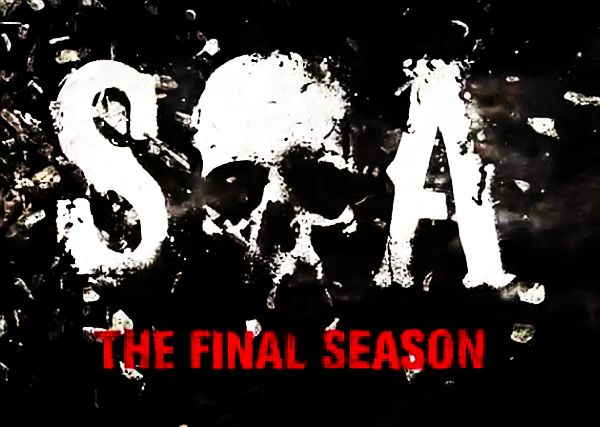 I don't watch many shows that aren't on HBO, Showtime, or some sort of premium channel that shows vast amounts nudity and violence.  But Sons of Anarchy is so good that it breaks that personal rule of mine. The past six seasons have been unbelievable: episode after episode is filled with  violence, guns, hot chicks, drugs, and twists and turns. In less than a week, the final season is going to get underway with a 90 minute first episode, and it's a mix of emotions for The Chode. As upsetting as it is to think that SAMCRO and the boys will be gone for good, you just know that Kurt Sutter is going to pull out all the stops for the show's walk-off season.
When we last left Charming , Jax was just about to turn himself in and do some time behind bars to save the MC he loves.  That was derailed, when in one of the most brutal scenes ever shown on television,  Jax's Mother Gemma murdered his wife Tara by spearing her in the head with a carving fork. Jax is out for revenge, there's no doubt about that. But how is he going to respond when its revealed his mother is the one behind the murder?  We're going to find out soon.
Starting next Wednesday and through the series finale, I will be keeping you updated on the MC's fate, and provide my insight into what's coming next….. For whatever that's worth.
If you're behind, get that Netflix cookin'.