Turned in a solid 2-1 last week, going to 5-3 on the year for NCAA football. My underdogs pulled it off with UCF beating Penn State outright and Miss State keeping it close enough to cover. I got what I deserved with the VA tech game though, you just don't bet against Ruffin McNeill for any reason whatsoever. Now on to this week. There's not a ton of games on the board that I love. You can't just make plays to make them, but here are a couple I do like this week.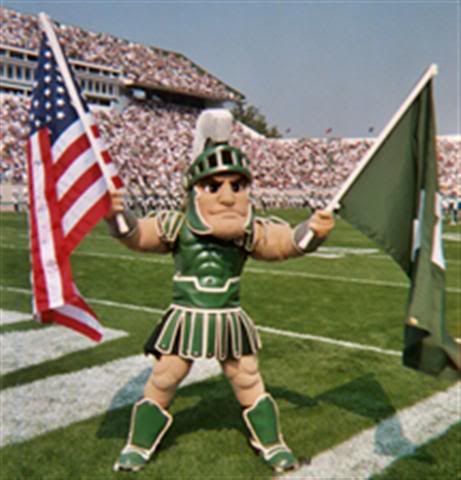 Game 1
Michigan State @ #22 Notre Dame
 Time 3:30PM NBC
 Line: Notre Dame -6
Chode's Pick: Sparty
I had Michigan week two when they beat the Irish and I like Michigan State to do more of the same. Should be a close game and fall inside of the spread either way. Although I wouldn't mind seeing the Spartans win this thing straight up and knock Notre Dame back down to reality.
Game 2
Arkansas State @ Memphis
Time 4:30 PM  ESPN3 (degenerate gamblers only)
 Line: Arkansas State -4.5
Chode's Pick: Memphis
 Memphis killed me week 1 against Duke and their 17-15 loss to Middle Tennessee leaves them 0-2, but here I am again taking the Tigers. While streaming the Memphis Duke game on my laptop like a true degenerate Memphis really did look like a solid football team. Maybe I just feel like they owe me one. Either way I'm taken them at home here again.