Forrest Gump.  What a character.  He had some great lines in that old movie of his, perhaps none more famous than this one….
You never know which one you're gonna get.  That's true about a lot of NFL teams.  From week to week there's no telling who the hell is going to show up.  The Ravens destroy sub-par teams with ease, but on the road in Indy they couldn't get out of their own way and they handed the game to the Colts.  The Patriots get utterly demolished in Kansas City in Week 4, only to come home to destroy the 3-0 Bengals in Week 5.   Back in Week 1, the Cowboys got brained by the 49ers.  Since then they've run the table.  The Browns were the NFL media darlings for exactly one week.  Now they're in crisis mode after losing to Jacksonville.  It's a mess, but that's what makes beating these games and spreads so satisfying.  Solve this puzzle and you're a damn genius.
Unfortunately, we aren't a genius level yet.  All three of our NFL handicappers are at, or below .500.  Right now we're picking chocolate covered turds out of our particular NFL box of chocolates. Time to turn that around.
Let's go…. We start, as always, with The Chode…….
The Chode (Season: 7-7)
Game 1:  St Louis @ Kansas City
Line: KC -7
Chode's Pick: St Louis Rams
If they can beat Seattle, the Rams can keep it close in KC.  Right?  I had the Rams and the points last week, but damn, we didn't even need those damn points. After knocking off Seattle last week straight up, the Rams stay hot and cover again. Don't expect an outright winner, but with some extra confidence this week the Rams keep this to a field goal game.
Game 2:  Green Bay @ New Orleans
Line: New Orleans -1.5
Chode's Pick: New Orleans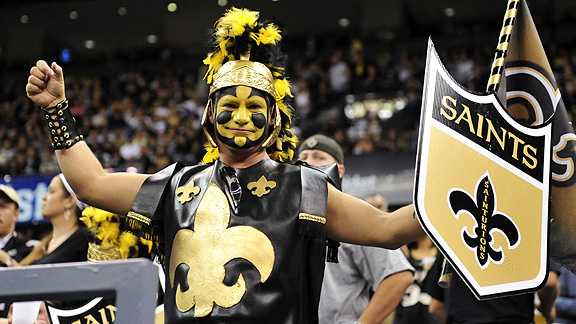 New Orleans is 2-4 on the year and people are looking at them like they are garbage. That's not exactly the case. The Saints still have Drew Brees under center and  last time I checked he's pretty damn good. All four of the Saints' losses have come on the road, and both of their wins at home. New Orleans is a different team in the Superdome than they are on the road. This is a Sunday Night Football prime-time game being played in New Orleans. With a home crowd behind them, New Orleans comes away on top of this one.
Babes (Season 9-13-1)
Three big ones this week, and I'm not fucking around. This slate has 3-0 written all over it. First, I'm taking Arizona at home against the Eagles. The Cards are 23-10 ATS at home since 2007 when a dog or less than a three point favorite. The Eagles played horrible last time out west at San Fran, and I'm expecting much of the same.

My game of the week is the Saints at home against the streaking Packers. The Saints are 12-3 ATS in home night games in the Drew Brees era. (Those kind of stats will get you on Oprah. See below.) The scoreboard will be exploding with points all night, but it's gonna be the Saints coming out on top.

My third pick is the 'Skins on Monday night. The Redskins are flat out due for a big performance and on what better stage than Monday night in Jerry World. I don't care that it's gonna be Colt McCoy at the helm for Washington, because I'm sure he will be smart with the football- unlike Kirk Cousins. The Skins will run and and run on this Dallas defense that is surrendering over five yards a carry to opposing running backs. I'll take those points Babes.
Seabass (Season 9-11)
Time to get in gear.  Two games under .500 is no place to be.  I feel like Spicoli walking into Mr. Hand's class for the first time.  As the season began I was high with expectation- the lure of winnable cash is as intoxicating as a Vanagon full of gypsy smoke, babes.  But the reality of Mr. Hand has set in, the NFL is a cruel and unusual world.  It's week eight, and at 9-11 the NFL has killed my buzz, Mr. hand style…..
But I'm no quitter.  Now we play for the big comeback….
Colts (-3.5) at Steelers–  I'm going back to the well with the Colts this week.  One of the best teams in the NFL travels up to Pittsburgh to take on a Steeler team that is a deceptive 4-3.  That's fake.  The Steelers stink.  This line should be at least 5 with the way the Colts are playing.  That middle of the pack Steeler pass defense will get shredded by Luck & Hilton & Company.  The Colts are just a much better team, no matter that the game is in Pittsburgh.  Besides, the Steelers lost to damn Tampa at Heinz field.  This is not an upset in the making- I'll lay the lumber.
Eagles at Cardinals (-2)-   All that Babes said earlier and more.  The Eagles won't be able to run LeSean McCoy in the deser, and without McCoy the Philly offense blows.  Besides, this Cardinal team's only loss came in Denver – and in that game they were down by less than a TD in the final quarter with dreadful Logan Thomas playing quarterback.  Arizona is atop the brutal NFC West and still gets no respect. Add the underrated Arizona home field advantage to the mix and I like the Cards' chances to cover.  Even when the Cardinals suck it's tough to travel to the desert.  Heavy play.
Good luck! And remember, take these for what you will.
cover: basementrejects