by Babes
Baseball season is here and it's a great chance for gamblers to get a much-needed rejuvenation from the agony of pulling your hair out over last second free throw attempts.  Baseball is a whole different animal when it comes to betting.  I've seen guys win 18 games in a row, and I've seen guys lose ten heavy favorites in a row .  Just because it's a rejuvenation doesn't mean it's easy.  To be successful, and most importantly profitable, you have to be consistent in betting baseball.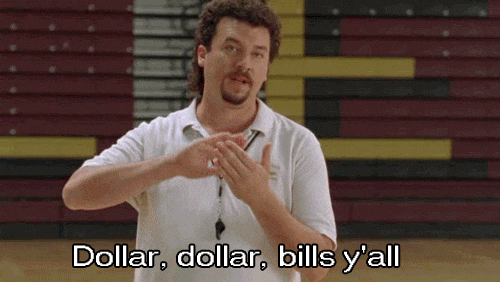 When I say being consistent, I mean you need to stick to a plan.  For instance, if you want to bet Justin Verlander on a particular day, you're most likely going to have to lay at least $180 to win $100.  If you're willing to take that risk once, you should be willing to take it for almost every start of his entire season.  If he makes 38 starts in a season, he is going to win 20 games and lose about 6- give or take.  It's those twelve no decisions that make or break your profitability, but a good team like Detroit, who should win the AL Central going away, should be able to win at least seven or eight of them.  That all being said and calculated, Detroit should win about 28 of Verlander's 38 starts this year, or about 74%.  That's basically three out of every four starts, but when you lose on average $180 on his losses, that means your only profiting $120 per four starts on a  hundred-dollar a game betting scale.  I'll take a $120 profit any day, but the problem is that if you don't bet all the games you won't be profitable because you won't know where and when that loss is gonna come.  If you bet him on a random day and he losses, it sets you back two units, but if you consistently bet him, you'll consistently win about 1.25 units per four starts.

Another aspect of successfully betting the bases, is finding a good value team and sticking with them.  The Tampa Bay Rays have been a prime example of a good value team the past few seasons .  They are a solid team that you know come September will be pushing 86-90 wins.  But they are not flashy, ESPN darlings like the Yankees or Red Sox , so their lines aren't constantly inflated to -150 every night.  Therefore, you can get great value playing them on a regular basis.  The boat may have sailed on the Rays this year though, I think  Tampa had finally priced themselves out of the value market because everyone knows how good they are now.  A few possible teams I'm going to monitor this year are the Marlins with that great young pitching staff, the Oakland A's because they will always find themselves in this category because of their small market, and our own Baltimore Orioles.  The O's have a great chance at making a push in the East, but because they play in the toughest division in baseball, their going to be devalued due to the fact that many baseball pundits have the O's at the bottom of the division in their pre-season picks.  We'll see about that Babes.

These are just a few tips to a successful season, but if you just want to bet and win on Monday, I have the answer for you.  It's Opening Day and every team is sending out their ace.  Also it's cold as shit in most cities, which is usually an environment that favors pitching. So I'm taking the under in the first five innings of almost every game that is being played on Monday.  In most games the total will be set at 3.5 runs in the first five innings, so I'm all over it.  Any game where two studs are starting, I'm going under for the first five, as usually good pitching trumps good hitting early in the year.  Definitely go under first five in Detroit, Tampa, Seattle, and St Louis.  Good luck Babes!